CTG
Identity and design
Brand rollout
UI & UX
Web Design & Development
Committed to good
CTG stands for 'Committed To Good'. With an ethical approach at the heart of all that they do, it's a name that makes them most proud.
CTG strives to empower local nationals in the countries where they operate and are in compliance with all labour laws. They are committed to providing a fair work environment for all.
The CTG brand identity was inspired by the continuing and spreading results of an event or action. We strategically designed and developed a logomark and graphic elements that supported our conceptual thinking – to compare CTGs 'action' to that of a ripple effect, where the results have a lasting positive effect on the people and communities they support. We selected core colours that respresent Peace, Passion, Prosperity and Protection, the four pillars that drives the brand forward.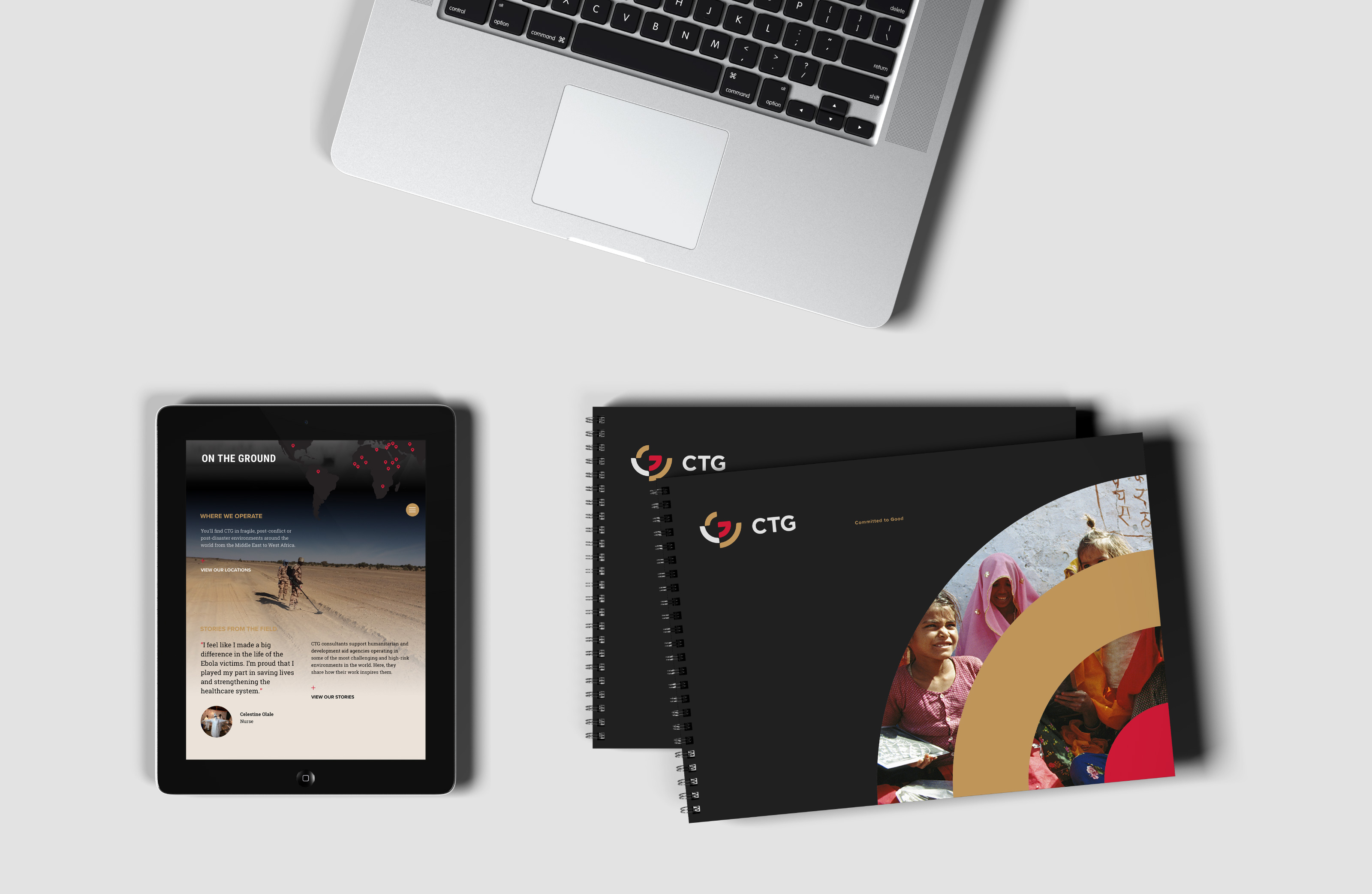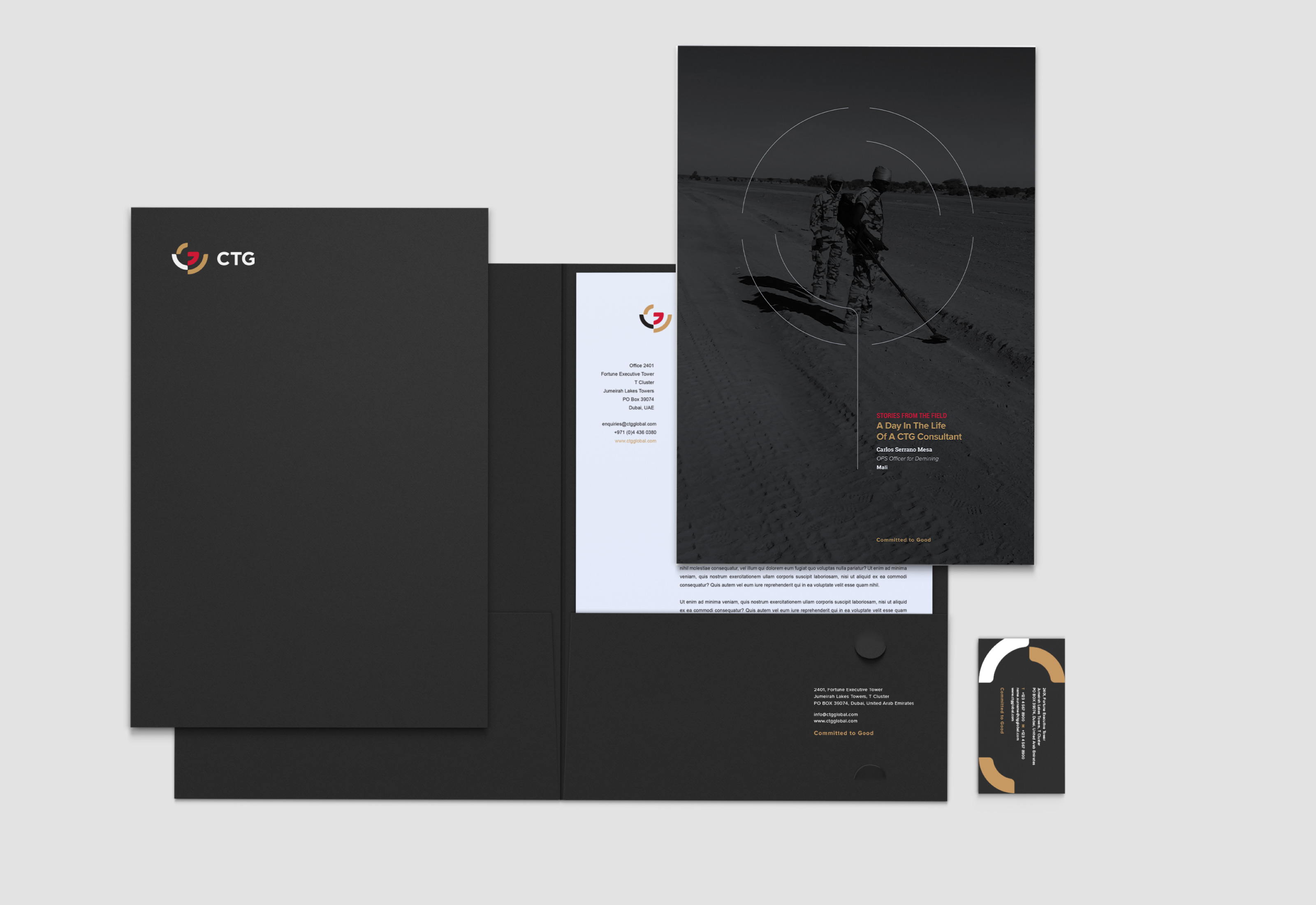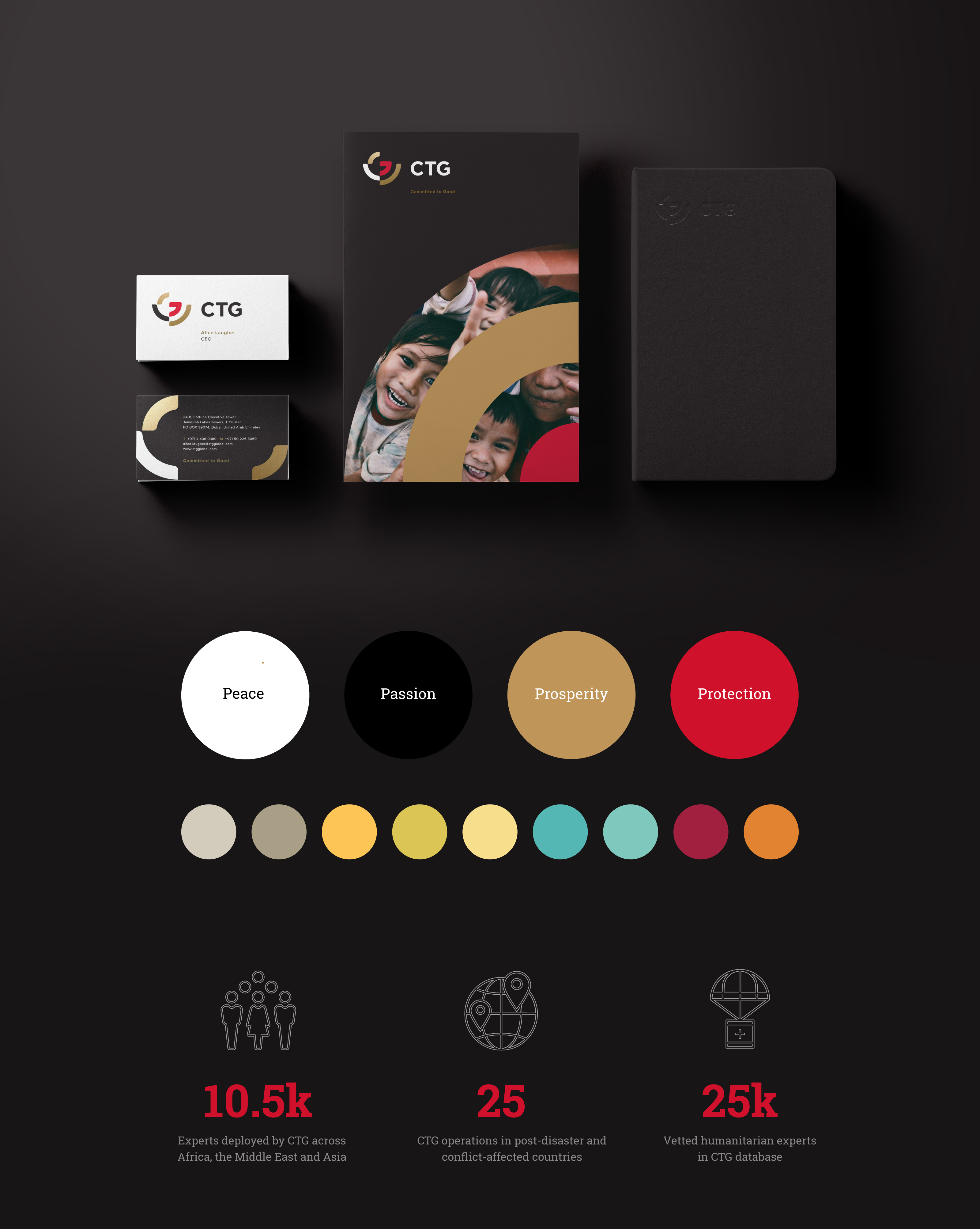 Adding a digital touch…
We wanted to craft a digital landscape that mirrored the essence of CTG. Our content strategy focused on the lasting effects of CTG and the individuals responsible for it by zeroing in on their experiences on the ground. We created a section specifically dedicated to this, called 'Stories from the field'. This particular strategy was used to fulfill one of CTGs key objectives; recruiting talent who wants to be at the forefront of change.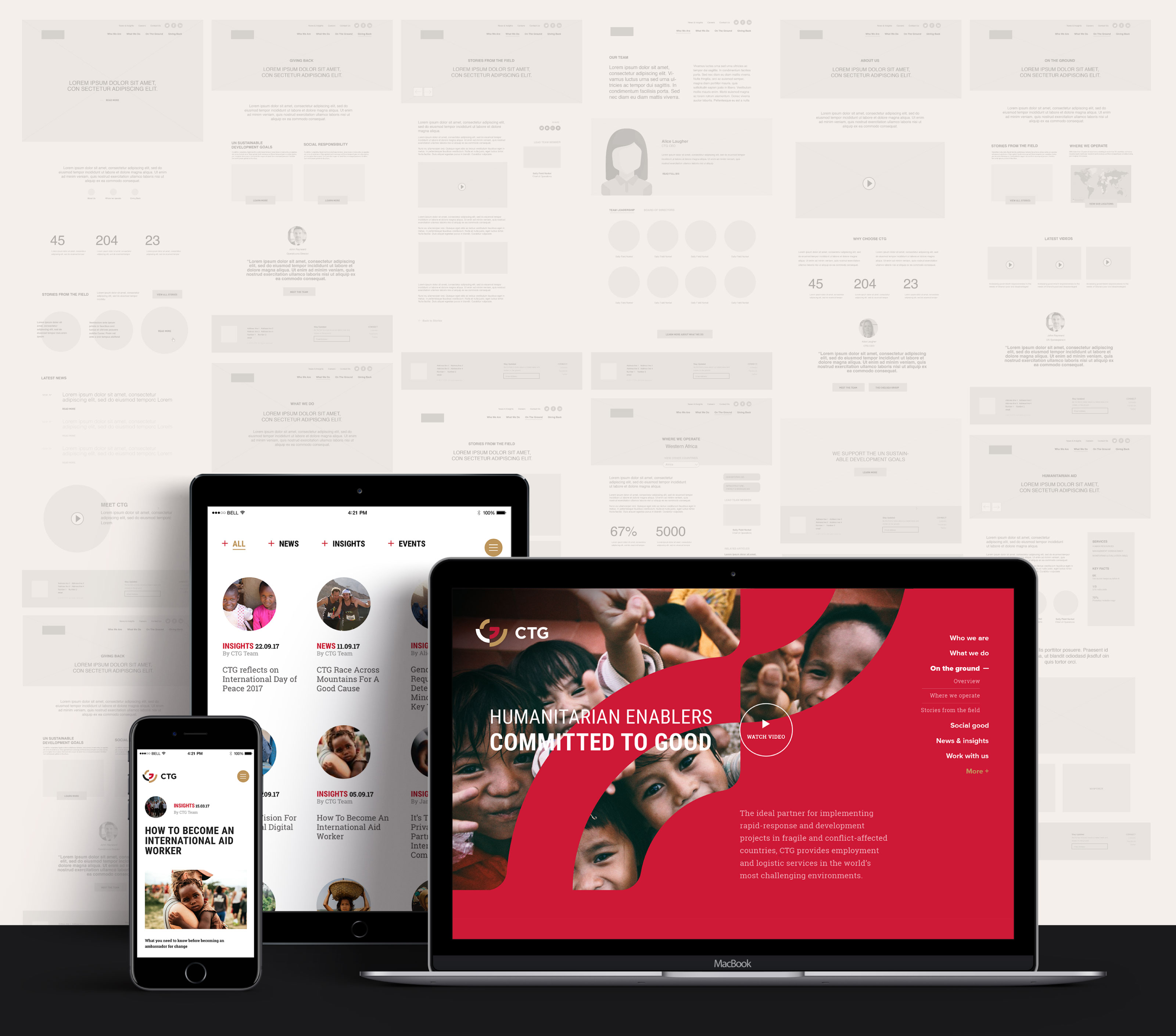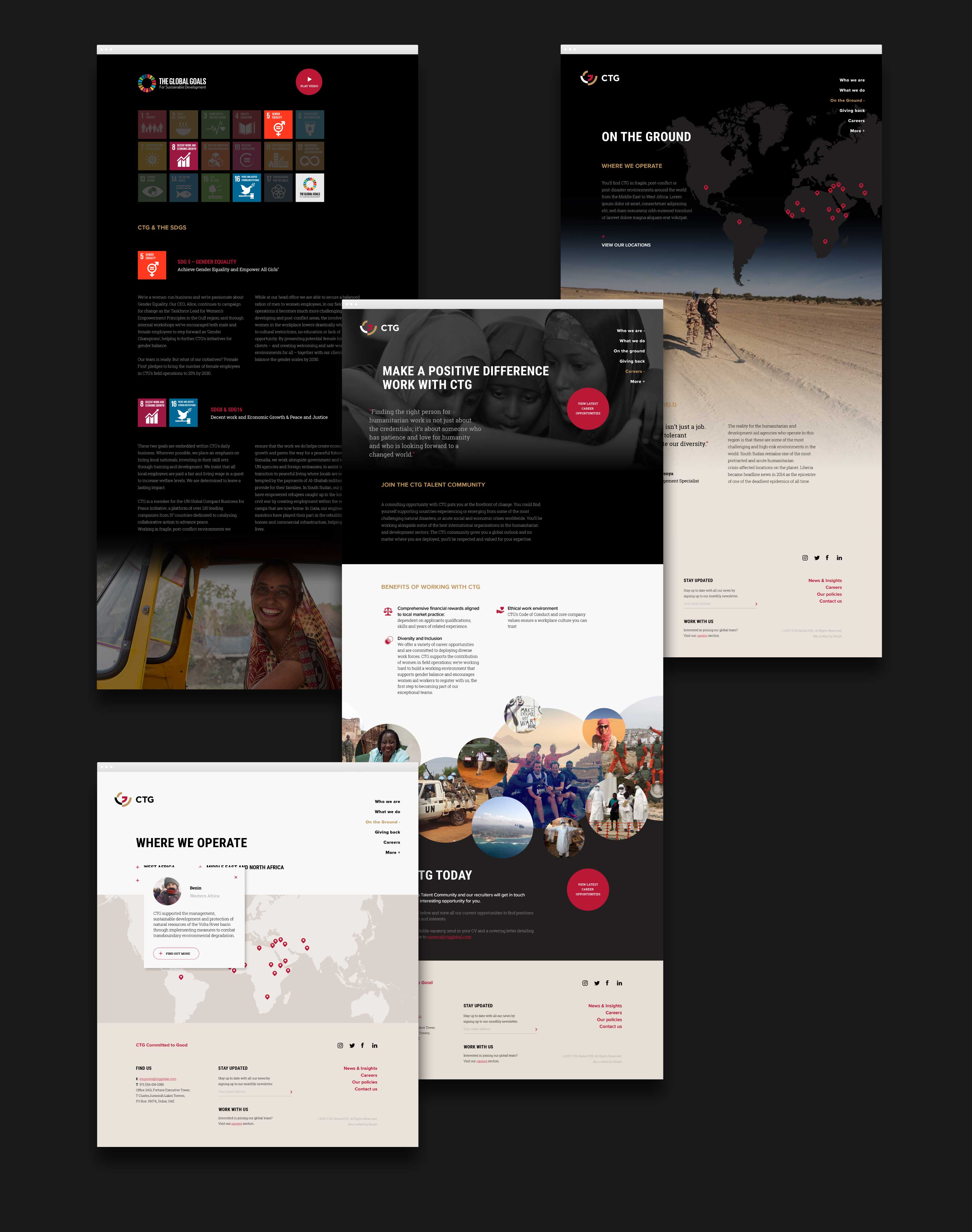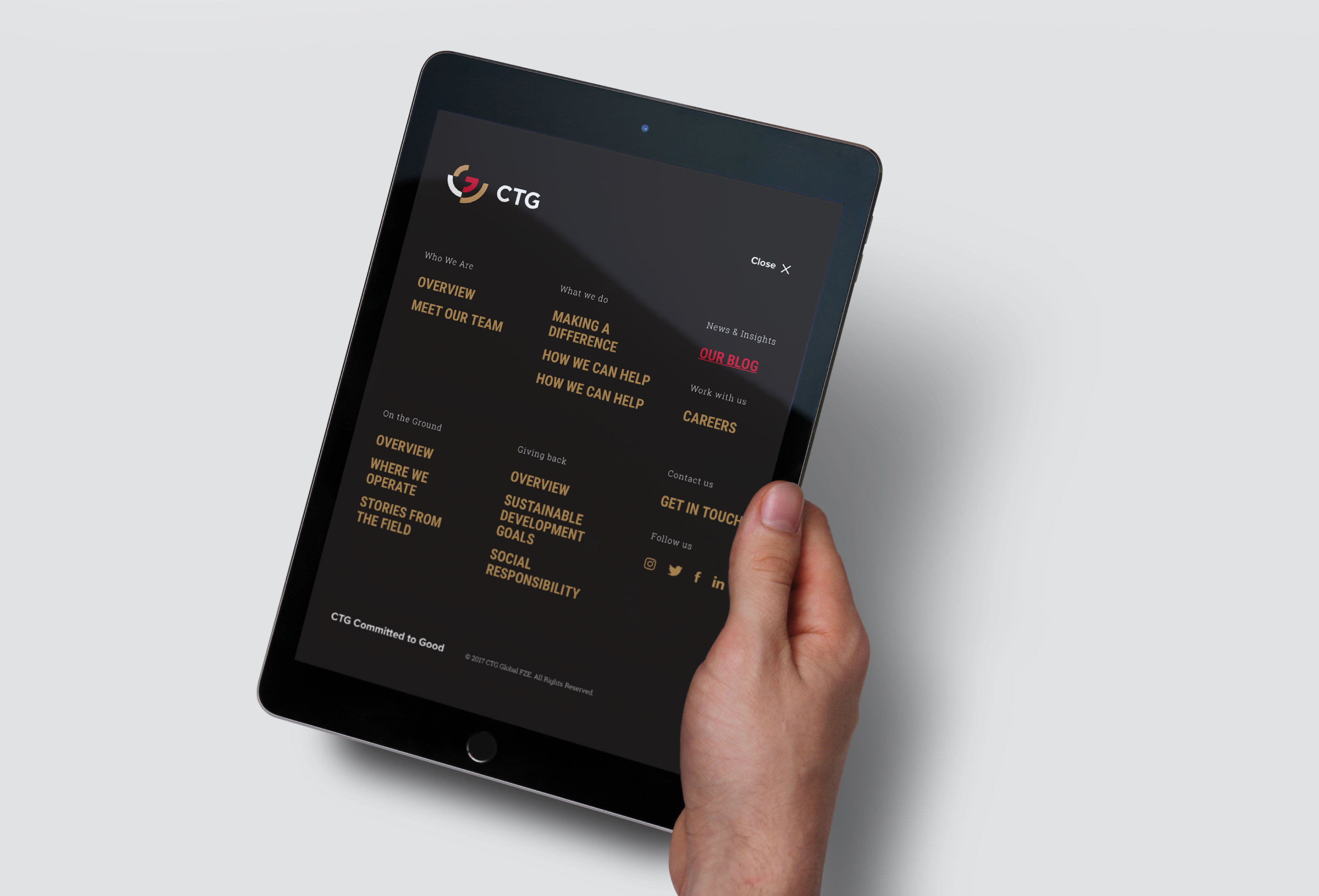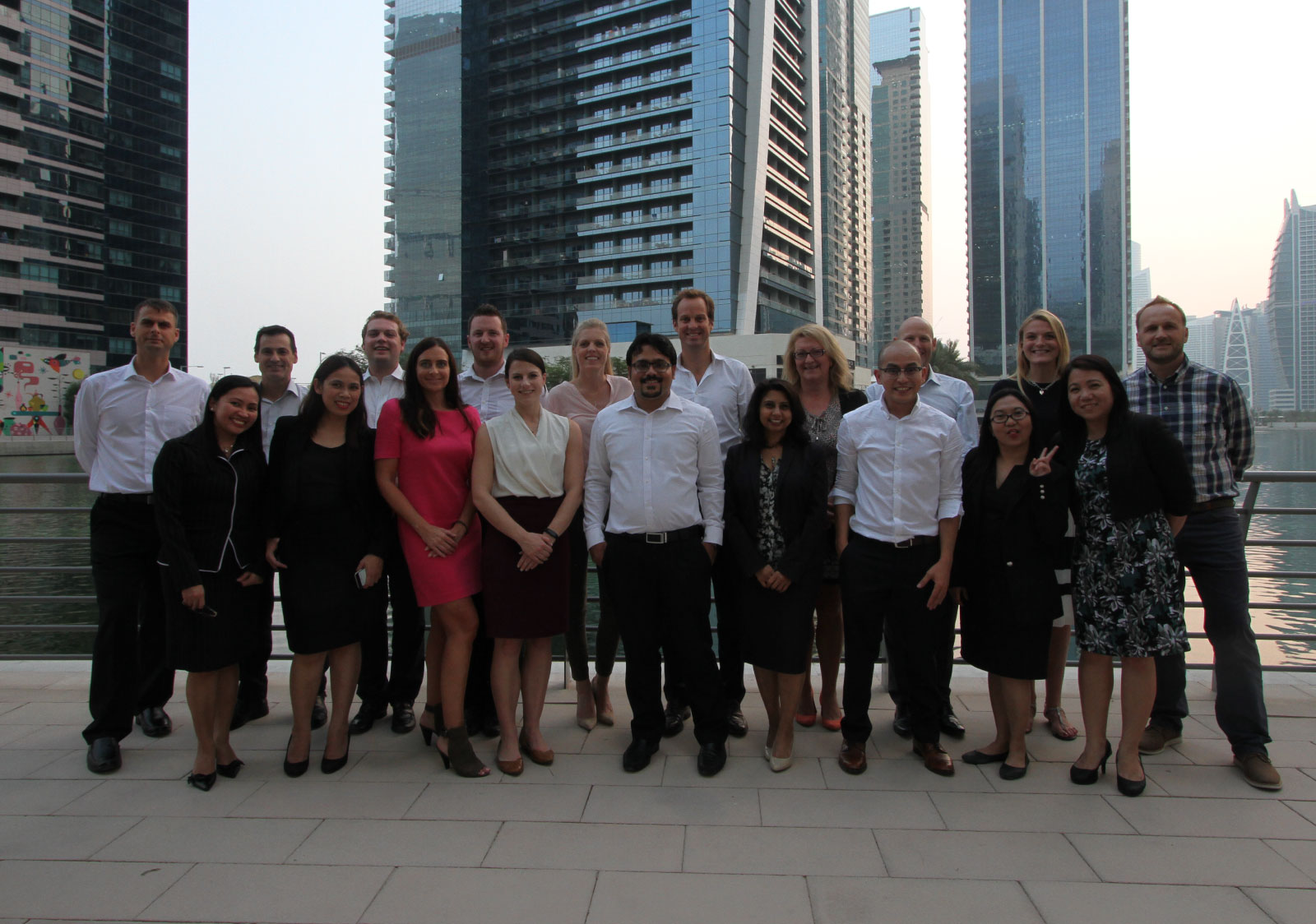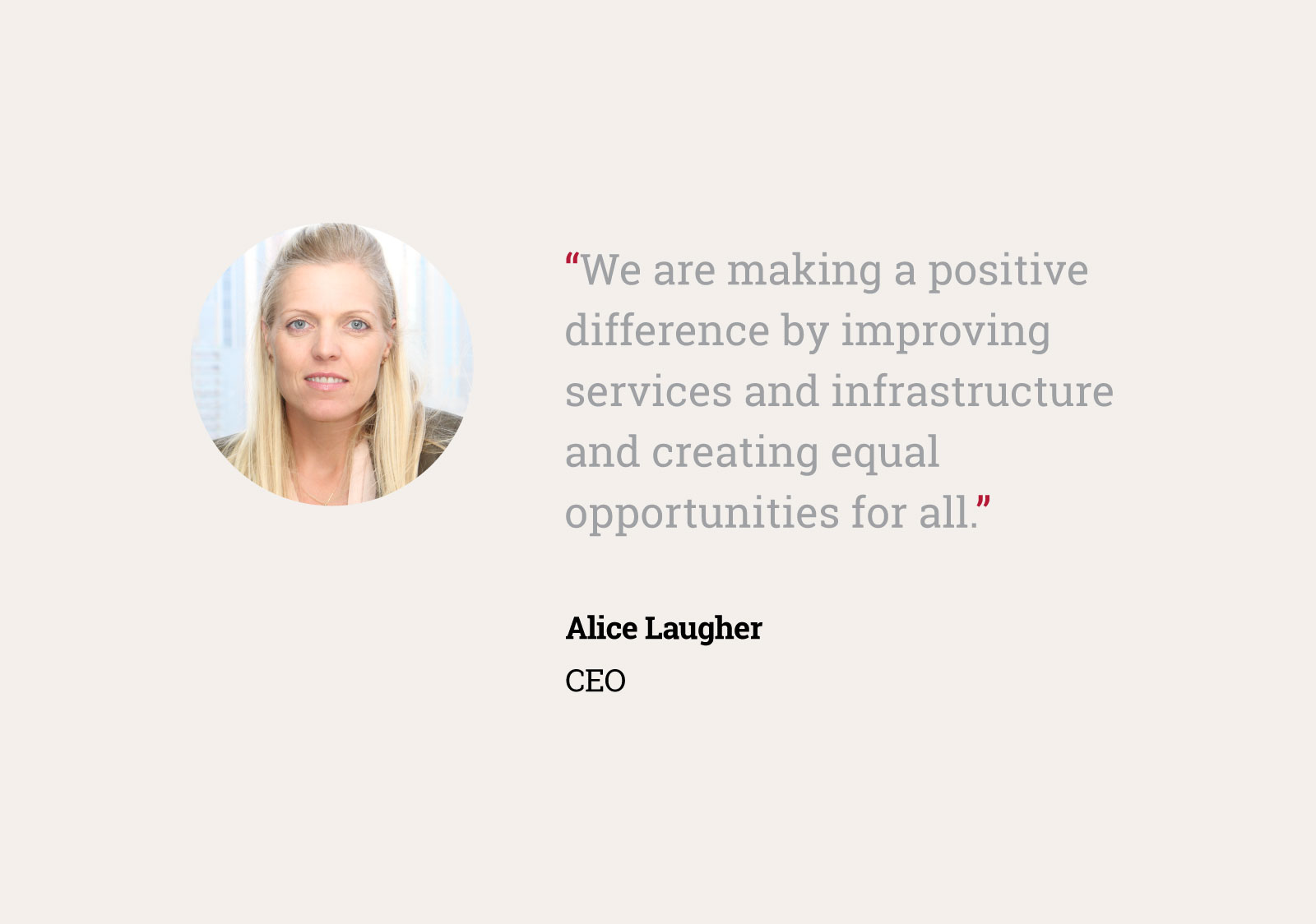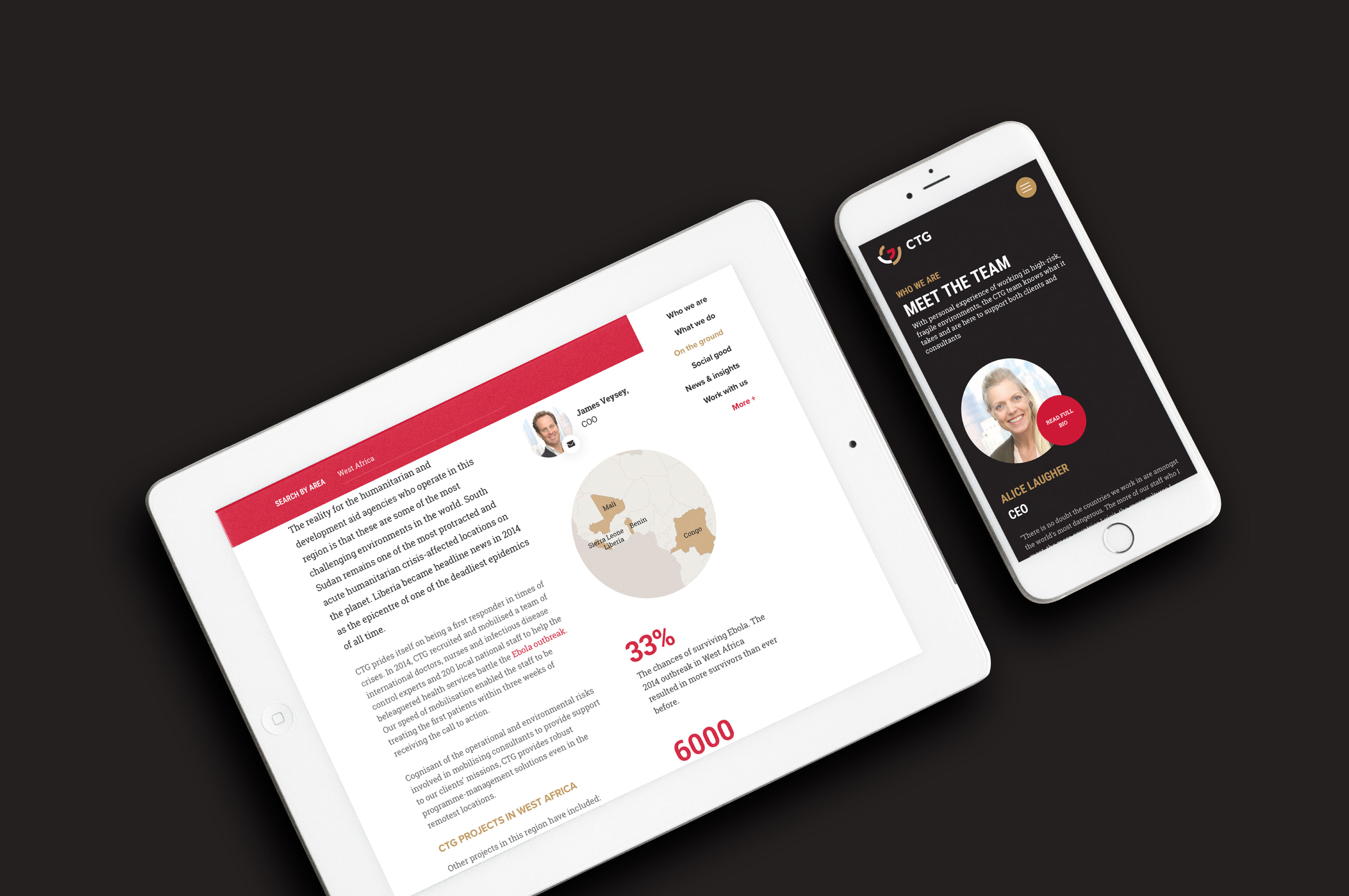 NEXT

East West